South Sudan Warring Sides Sign Cease-fire for Christmas Eve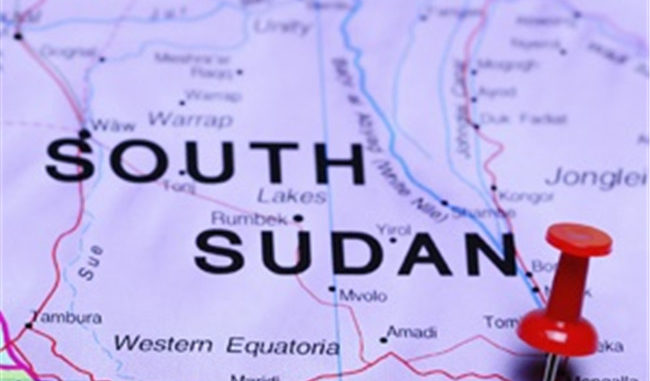 South Sudan's warring factions on Thursday signed a new agreement to cease hostilities and protect civilians in the latest effort to calm a devastating civil war. The cease-fire is set to begin first thing on Sunday morning, or Christmas Eve.
They also agreed to grant humanitarian access to conflict-affected areas after days of talks in neighbouring Ethiopia brokered by the Intergovernmental Authority on Development regional bloc.
South Sudan is entering its fifth year of civil war, and no one knows how many tens of thousands of people have been killed in the world's youngest nation. Parts of the East African country are on the brink of famine, and well over a million people have fled abroad, creating the world's fastest-growing refugee crisis.
The US called the deal "the last chance for the implementation of the peace process." Past attempts at peace deals have failed amid renewed violence. The new deal is an attempt to salvage a 2015 peace agreement.
South Sudan's government is under growing pressure to find an end to the civil war as the U.S. and others threaten further sanctions.
"This is a gift to South Sudanese people to celebrate their Christmas and New Year. This is the most precious gift of all time," Ethiopia's foreign minister, Workineh Gebeyehu, said during the signing ceremony. "But as past experience has showed, implementation is the longer and more difficult aspect . many critical issues lie ahead."
'Final alternative' The agreement also calls on the warring sides to release prisoners of war, political prisoners and abducted women and children, who have been victims of widespread sexual violence and recruitment as child soldiers.
"Everyone is tired of the war in South Sudan," the chair of the African Union Commission, Moussa Faki Mahamat, told the gathering.
Ethiopia's leader called the deal a "final alternative" and said failing to adhere to it will bring consequences and the rest of Africa and the world "will not sit idly by." Earlier this month, the U.N. Security Council warned of "costs or consequences" for South Sudan's government and opposition if they undermine efforts to implement the 2015 peace deal.
South Sudan President Salva Kiir was not present at the signing. The government's lead delegate to the talks, cabinet affairs minister Martin Elias Lomoro, told The Associated Press that rebel leader Riek Machar didn't take part because he wasn't deemed helpful.
The country plunged into ethnic violence in December 2013, just two years after independence from Sudan, when forces loyal to Kiir, a Dinka, started battling those loyal to his former vice president, Machar, a Nuer. Source: Pocket News