Nigeria Oil Scandal – Biggest Corporate Corruption Trial in History?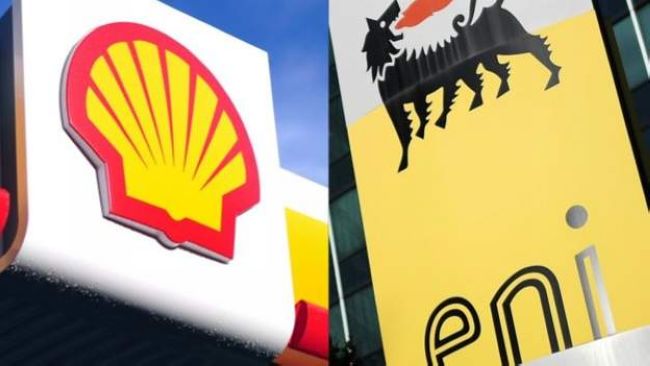 Oil giants Eni and Shell are to stand trial in Italy over allegations of bribery and corruption over the purchase of offshore oil block in Nigeria in 2011.
According to the AFP news agency, a judge in Milan ordered proceedings to begin on 5 March next year.
In a statement, ENI said its board of director had reaffirmed its confidence that the firm was not involved in "alleged corrupt activities in relation to the transaction".
ENI expresses its full confidence in the judicial process and that the trial will ascertain and confirm the correctness and integrity of its conduct."
The Italian company also insisted its chief executive, Claudio Descalzi, who is also to face trial, "was not involved in the alleged illegal conduct".
Shell said it was disappointed by the decision.
"We believe the trial judges will conclude that there is no case against Shell or its former employees.
Shell attaches the greatest importance to business integrity.
Shell has clear rules on anti-bribery and corruption and these are included in our Code of Conduct for all staff. There is no place for bribery or corruption in our company."
OPL 245 is an oilfield off the coast of Nigeria with an estimated nine billion barrels of oil worth more than $1bn (£746m).
It is alleged the money paid to the Nigerian government was passed to a convicted money-launderer.
The case against oil giants ENI and Shell on allegations of corruption in Nigeria could be one of the biggest corporate corruption trials in history, says Global Witness.
The anti-corruption watchdog reacted after a judge said the case is going to be heard in an Italian court next year after a lengthy investigation by Italian prosecutors.
The prize was nine billion barrels of crude oil – an oil block off Nigeria's coast secured by Shell and ENI in 2011.
But the allegation is that the oil giants paid a huge bribe to get it, paying Nigerian politicians.
Now the two companies are being formally charged, as well as the current CEO of ENI and former senior executives from Shell.
The prosecution say the oil companies used a middleman called Dan Etete to pay the bribe.
Mr Etete will also go on trial.
Emails sent between Shell management, which were released by anti-corruption watchdog Global Witness in April, suggest Shell was aware the money would end up in the pockets of Nigerian politicians.
But both ENI and Shell say there is no case against them. Source: Pocket News