How Transgender Wentworth Actress Daniielle Alexis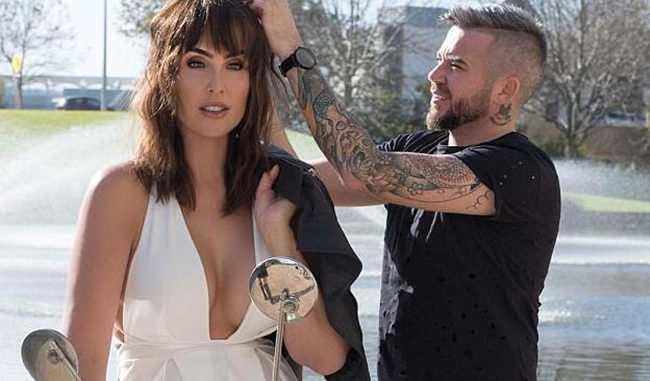 Deep in Western Australia, in Pilbara's Rio Tinto mines, one woman in a hi-vis vest is sure to stick out from the rest of the crowd.
Standing 6ft tall, at first glance you would think Daniielle Alexis was a model or a Hollywood actress. And well, you would be right.
It has been an incredible year for the Perth native, who became the second transgender woman on Australian television after landing a role on Wentworth.
But what many don't know is Daniielle currently splits her time between Hollywood and the mines, where she was shocked to find she was accepted with open arms.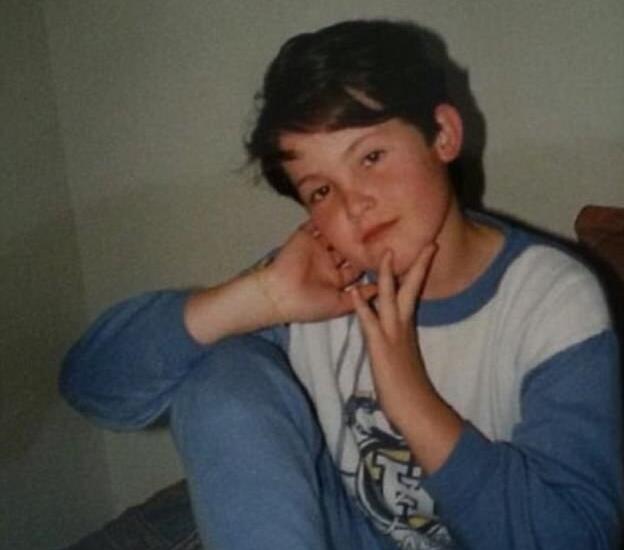 That's because for most of her 30 years, Daniielle was either being bullied for who she was or hiding who she used to be.
At just three-years-old, Daniielle – who was born Shayne – told her mum: 'When I'm older, I want God to make me a girl.'
And while Daniielle felt like she had the freedom to be 'flamboyant and creative' in primary school, things changed as she got older.
'High school was definitely the worst,' she told Daily Mail Australia.
'Guys would abuse me for being a girl, they would say, "You're a girl, what's wrong with you?'", she recalled.
'I had a brick thrown at my head one day and one of the bullies at the school spread rumours that he was going to stab me for being different.'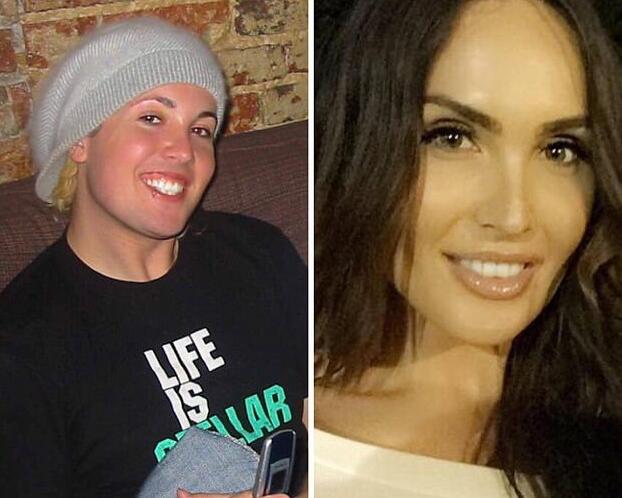 'Being so young at the time, I truly believed that was going to happen, and I was terrified.'
It was acting that served as Daniielle's escape, both from the bullies on the playground and the confusion she was constantly battling within herself.
'Acting gave me the ability to escape from my life and my problems and into a character I was able to emotionally and creatively manipulate,' she said.
'It was a way to escape a body that wasn't mine. I was able to play female characters, I could embody that femininity and just be funny and be a woman.'
Right after she graduated high school, Daniielle officially came out to her family and was instantly showered with love and support.
But Daniielle was shocked to find that, even after starting hormone replacement therapy, her life didn't suddenly become 'all smiles and rainbows'.
Although she now looked extremely feminine and everyone around her said she looked beautiful, Daniielle's transition did not feel complete.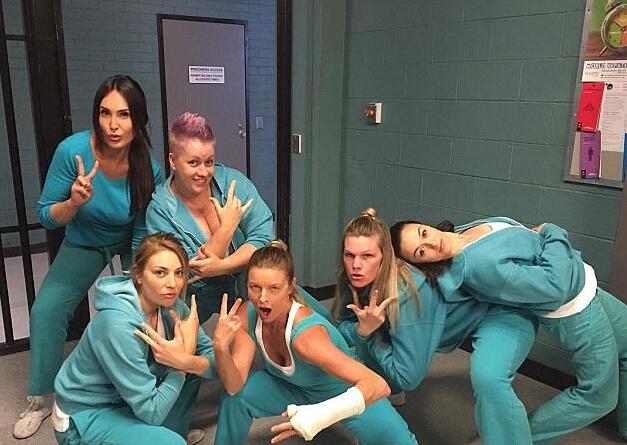 'I thought this was going to change my life, and I was just as depressed if not more. I felt like a freak,' she recalled.
Then Daniielle, who was 20 at the time, found out that her mum and grandfather had been saving for years to pay for her sex reassignment surgery.
'When she offered that to me, it was an absolute miracle,' Daniielle said. 'It was a lifeline.'
Although she was far happier after the surgery, Daniielle was surprised to find that she felt she couldn't be an out and proud transgender woman.
'Acting gave me the ability to escape from my life and my problems, and into a character I was able to emotionally and creatively manipulate
'Society tells us, now you're a woman, you have to be silent and hide your past. I was told you need to tell everyone you were naturally born female,' she recalled.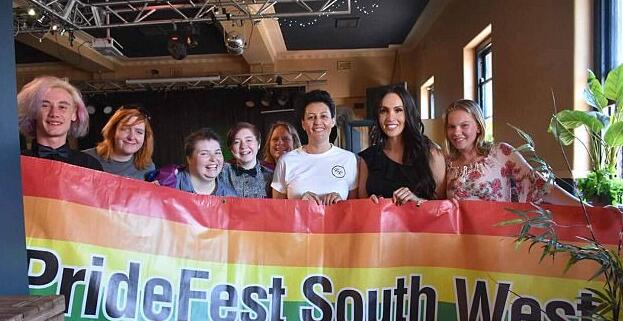 'It made me think, okay now I have to compare myself to a cisgender female, and it once again oppressed me and cut off my freedom.'
'I was a lot happier, I'm not going to lie, but anything I wanted to do publicly there was a devil on my shoulder saying "You're going to be outed". It's a horrible feeling.'
Daniielle spent six years 'hiding' in Melbourne and Sydney, where she left her acting career on the back burner.
But everything changed when Caitlin Jenner came out and Carlotta, a drama about an iconic transgender Sydney showgirl, premiered on ABC1.
Daniielle was surprised that the publicity around both headlines was largely positive and surrounded by support.
'I thought, maybe it's time where I can actually come out and not be crucified and maybe, just maybe, I will actually be supported,' she said.
Newly energised, Danielle began reaching out to producers and directors across Australia to see if anyone would back a transgender actress.
At the same time Daniielle was making a living for a year at the mines, doing odd jobs like cleaning and working in the bar and running the gym.
With a high-paying salary and a fly-in fly-out situation, Daniielle was able to afford the trips to casting calls when FremantleMedia Australia came knocking.
The jobs were worlds apart but she went back and forth from the mines to Melbourne as she began the process of auditions, meetings, and castings.
And it all paid off when Daniielle was offered the role of Dana Malouf in Wentworth.
'I was absolutely ecstatic to be involved in something gritty, raw, and award-winning,' she said.
'To be included in something and believed in – it was the start of something. I knew I could get somewhere in my career, that there will be storylines out there.'
But when it came time to come out to the world, Daniielle didn't want to just write a Facebook post. She wanted it to be something that would reach all of Australia.
'I wanted my coming out to be raw and emotional and authentic,' she said. 'I knew there would be young kids and teens reading it and benefiting from it.'
'Coming out needs to be celebrated because it's so massive. I was almost 30 years in hiding, even as a woman, so I just thought I'm going to come out to the whole of Australia and the world.'
'Why do it low key when I can scream it at the top of the mountain?'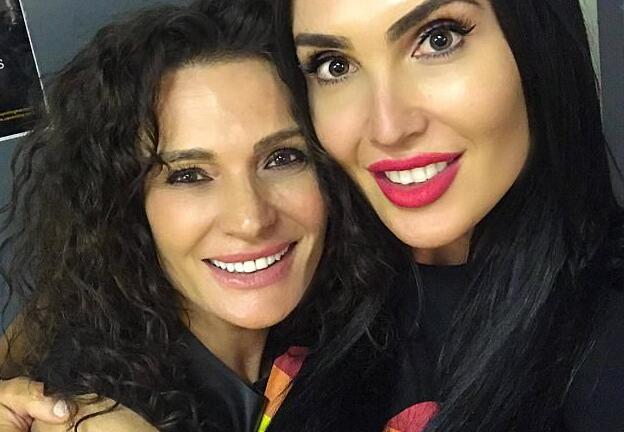 Daniielle said she hopes to eventually move to Los Angeles full-time for her career
Danielle came out via Woman's Day, making headlines across the country in May and gaining thousands and thousands of followers on social media.
And when Wentworth wrapped for the season and Daniielle returned to the mines, she was surprised to find she was still surrounded by friendship.
'Everyone knows mines as such a man's world, and it's really interesting that from the super masculine Rio Tinto workers I've actually had so much support,' she said.
'They've seen my story on coming out and approached me and said "We think it's so fantastic you're up here". They've backed me up, as have my employers.'
'The importance of the support up north is so special. It drives me and makes me want to work hard for my dreams.'
And working in the mines has allowed Daniielle to fly back and forth from Los Angeles to meet with casting directors and reality television companies to pursue acting in Hollywood next year.
'It's all happened so quick and the support in LA has been crazy,' she said. 'Before I know it, I'm going to be living there.'
'People spend their whole lifetime wanting what I'm getting, and I think the reason I'm getting it is because I go to the ends of the earth, working in the Australian desert for eight weeks, with few breaks, to be able to spend two months in LA.'
'Whatever you put in through extreme hard work, you're going to get back.'
Although she has her sights set on LA, Daniielle said she will never neglect where she came from.
'I will always want to come back to Australia,' she said. 'My number one goal is to use my public profile to put back into the LGBTQIA Australian community.'
'When I was younger looking at the TV screen, there were no trans actors, there were no trans people at all.'
'The more the Australian media embraces these storylines, the more we're going to progress as a country in diversity.'
And Daniielle hopes that by sharing her experience in the mines, she can turn the tide and show transgender youth that there are numerous doors open for them.
'For many years, statistics in Australia have shown that transgender women went straight to prostitution because they felt belittled and judged in the heterosexual workplace,' she said.
'I want to prove that the mining world isn't just a man's world. It's not only facilitated my travels around Australia and America, but I feel supported and encouraged.'
'I will say to the end of my days what mining has done for me,' she added. 'It has really set up not only my career, but my future.'
'Before I landed Wentworth, I used to pray to the universe every night in the desert that I would get to where I wanted in Australian film and television.'
'And look what happened.'
Source:Pocket News