Ghanaian-born Speed Skater is First Black Woman to Make U.S. Olympic Team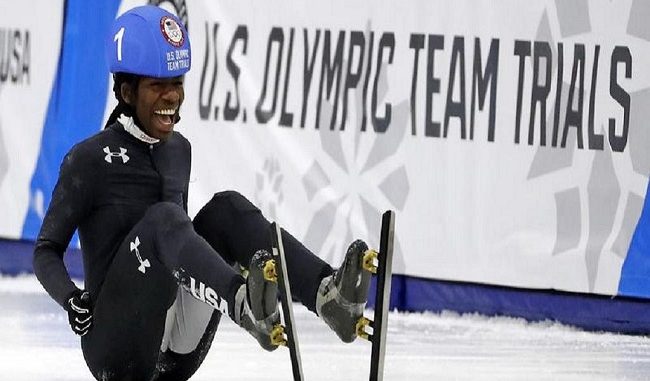 A Ghanaian-born speed skater has made history by becoming the first black woman named to a United States Olympics speed skating team.
Maame Biney, 17, will represent the U.S. at next year's Winter Olympics scheduled to take place in South Korea. Speed skating is described as competitive skating on speed skates (usually around an oval course).
"In the women's 500-meter, 17-year-old Maame Biney, who was born in Ghana, dominated from start to finish to become the first black woman named to a U.S. Olympic Speedskating Team," the U.S. Olympics website wrote about her feat.
Maame beat three other competitors in a qualification contest held last weekend. She dominated the 500-meter short track trials held in the Utah Olympic Oval.
In an emotional post-qualification interview, she said: "It's crazy awesome I've dreamed about this moment since June and I'm just so happy right now."
She was born in Ghana but joined her father in the U.S. at the age of five and has since lived and schooled there. She reserved praise for her father who she says is her number one fan and biggest motivator.
"He's been through everything and I'm amazed by him. I just want to thank him a lot for everything … he's been through all the practices with me and watches me every day and gives me tips, and I love him for that," she was quoted by teamusa.org. Source: Pocket News