ANC'S Decision to Decriminalize Sex Work Applauded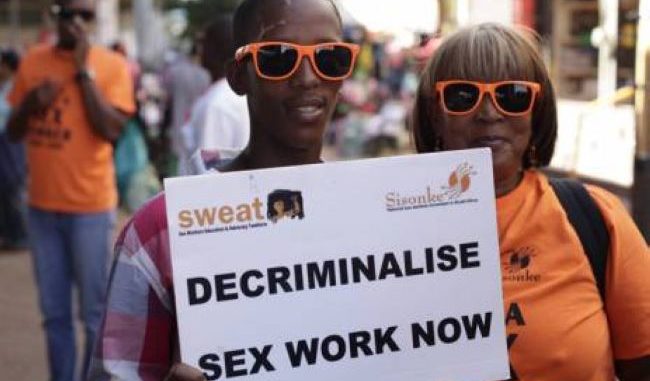 The ANC has resolved to decriminalise sex work, despite rejecting a proposal from Gauteng delegates at the party's national policy conference in July.
Delegates had called for partial decriminalisation, which would allow clients to be charged but not sex workers.
But activists and organisations representing sex workers have long called for full decriminalisation.
South Africa has some of the highest rates of sexual violence.
And activists say laws criminalising sex work increase sex workers' vulnerability.
Currently all aspects of sex work is illegal.
Reaction on Twitter has been mixed: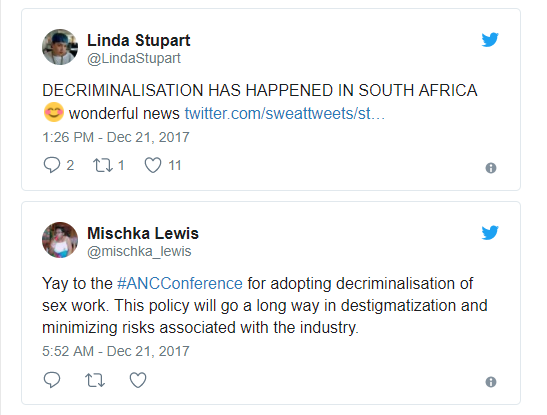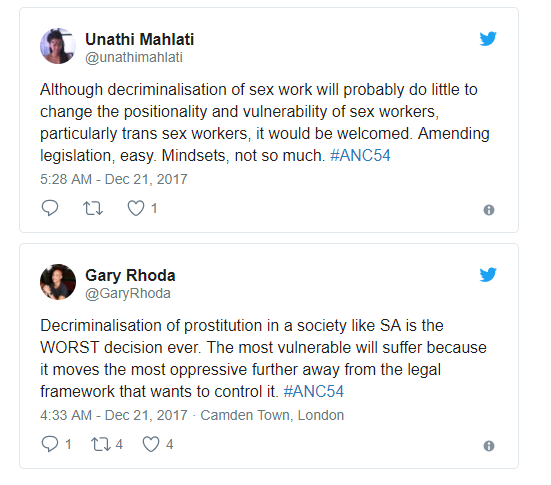 Source: Pocket News