Winifred Oyo-ita Denies Endorsing Letter Reinstating Maina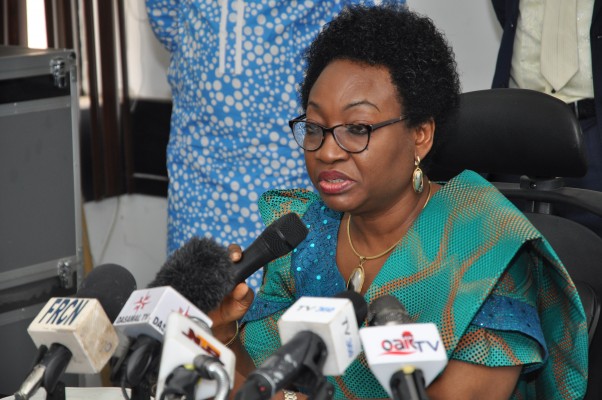 The Head of Service of the Federation, Winifred Ekanem Oyo-Ita has denied endorsing a letter that reinstated the former Chairman of the Presidential Task Force on Pension Reform, Abdulrasheed Maina.
Speaking during a hearing of the House of Representatives ad hoc committee investigating Maina's reinstatement on Thursday, the Head of Service said the Ministry of Interior acted on an advance copy sent to the Federal Civil Service Commission, which was for information purpose.
Oyo-Ita said: "An officer cannot be written an official letter without it passing through a superior, any such letter must pass through the administrative head before it's sent to the officer, it is the normal administrative line of correspondence.
"I did not endorse the letter for the reinstatement of Maina. Recall I brought the letter for sighting last week, it was never sent to Maina. That letter is still in my possession.
"What the Ministry of Interior did was they acted on an advance copy sent to them by the Federal Civil Service Commission for information purpose only. I never endorsed that copy, I already explained that last week.
"For the perm sec to say the reinstatement of Maina was coming from the HoS of the federation was a bit limited in facts."